START
The influence of the West can be seen in home and fashion trends, and tasted in foods created from native wildlife and crops. But the ability to sip Colorado's unique essence? Now you can.
Meet the trio behind Dry Land Distillers, a new veteran-owned small business that opened in spring 2018 on Longmont's Main Street. Founders Aaron Main, Marc Staats and Nels Wroe have brought new meaning to "locally-sourced and crafted" beverages with their signature Heirloom Wheat Whiskey and an original Cactus spirit made from native Colorado varieties of prickly-pear cactus. Using indigenous botanicals, including native grains and plants, these entrepreneurs have created complex flavors from distilling ingredients unique to the spirits industry.
GROW
To finance their dream, Nels looked into bank financing which wasn't well suited to small business operating capital. He was referred to Colorado Enterprise Fund (CEF) for financing through its VALOR veteran loan program with Aaron and Marc's military service qualifying the business for discounted loan rates and terms.
"CEF helped us get to the next phase of production," Marc shared, "with the purchase of new equipment and raw materials for a new product line."
The trio also worked with CEF's Business Acceleration Services (BAS) consulting team to streamline operational growth and investments.
THRIVE
The Dry Land Distillers startup was the result of many years of research and development in the booming craft beverage market combining different backgrounds and skill sets. Nels comes from corporate America and manages operations while Aaron is a Navy veteran and master distiller. Marc, on active duty, brings expertise running supply chains on the East Coast for the Department of Defense.
Together these three entrepreneurs have turned their love of Colorado into a profitable business and found a way to generate opportunities for others by creating new jobs, using local suppliers, and contributing to the local economy.
"We took a huge leap of faith to give people a taste of the West," Mark said. "We're really thrilled to be one of many small businesses that CEF supports. It's a great match."

The Veteran Access Loan Opportunity Resource (VALOR) loan program is dedicated to helping veteran entrepreneurs start and grow small businesses in Colorado. The program is made possible through a $2.2 million investment by Bank of America with additional support from the Xcel Energy Foundation.

Thanks to the following collaboration partners: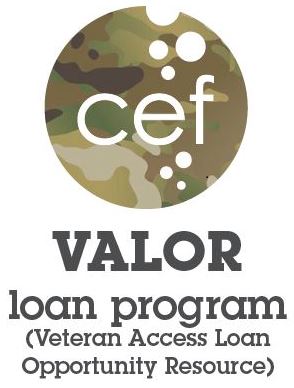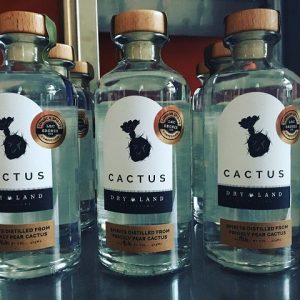 .